Early Reader Grade 2
Designed for: Grade 2
A graduated reading system with each level increasing in difficulty as the reader progresses through the illustrated stories. This program is designed for students in grade 2.
Targeted Skills
Drawing Conclusions
Getting The Facts
Factual Recall
Predicting Outcomes
Using Verbs
Contractions
Plurals
Using Words In Context
Pronouns
Phonics
Working With Syllables
Word Meanings
Root Words
Compound Words
Highlighted Features
Reinforces correct answers to encourage and motivate students
Stimulating illustrations accompany each page of text
Vocabulary and comprehension skill building mode for each story
A help system ensures that readers are never stuck
Wide variety of questions to develop comprehension, vocabulary and language
Can be used by any number of students, over and over, year after year
Reading level gradually increases in difficulty as students progress through the program
Resources

Scope and Sequence
Try Early Reader Grade 2 Risk Free for 45 Days!
We're so confident that you'll love your Essential Skills software, we'll give you 45 days to try it out before you even pay!
Here's how it works:
Place your order (no purchase order necessary)
Try the software risk free for 45 days
Pay the invoice at the end of the 45 days, or cancel and pay nothing
To order online, simply choose one of the license types below. You will have the option for us to invoice your school, or you can pay using a credit card. To order by phone, call 1-800-753-3727, or fax your order to 1-800-723-7718. We accept purchase orders, but they are not required.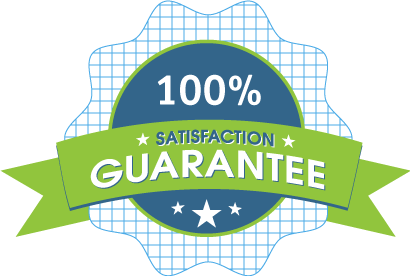 This software is available in web-based format. The perpetual licensed version above is a one-time purchase which you can use over and over, with no subscription charges or renewal fees. The web-based version is a low-cost yearly subscription, which requires no installation or configuration on your network.
Have less than 25 students? Get the entire catalog of Essential Skills web-based programs for $55 per student (5 student minimum)
Request a Quote
201-300 Students
Web-Based Subscription
$
319
Per Year
Add to Cart
301-500 Students
Web-Based Subscription
$
489
Per Year
Add to Cart
500+ Students
Web-Based Subscription
$
639
Per Year
Add to Cart
Single (CD)
For use on a single workstation
$
119
Perpetual License
No subscription charges or renewal fees
Add to Cart
Lab Pack (CD)
For use on any five (5) workstations simultaneously
$
394
Perpetual License
No subscription charges or renewal fees
Add to Cart