Patterning, Geometry & Data Management Grade 2
Designed for: Grade 2
Builds upon skills and introduces several new key concepts for these three math strands.
Targeted Skills
Recognize And Use Patterns Such As Geometric Transformations And Numerical Sequences
Introduces More Complex 2D Shapes And 3D Figures
Sort And Record Data Using Charts And Graphs
Work With Line Graphs
Circle Graphs
Bar Graphs And Pictographs
Highlighted Features
Introduces students to increasingly complex patterning problems that use two changing attributes
Utilizes a wider variety of patterns, including: geometric transformations and numerical sequences
Tests more detailed pattern rules, ultimately leading students to build their own patterns
Introduces students to more complex 2D shapes and 3D figures
Students learn how to use concrete measures, such as counting sides and vertices, to compare shapes and figures
Introduces new concepts including lines of symmetry, transformations and working with a grid
Students learn to sort and record data for objects with two different attributes
Introduces a variety of new forms of one-to-one correspondence graphing, circle graphs, line graphs, bar graphs and pictographs
Teaches students how to relate basic probability concepts to day to day situations
Resources

Scope and Sequence
Try Patterning, Geometry & Data Management Grade 2 Risk Free for 45 Days!
We're so confident that you'll love your Essential Skills software, we'll give you 45 days to try it out before you even pay!
Here's how it works:
Place your order (no purchase order necessary)
Try the software risk free for 45 days
Pay the invoice at the end of the 45 days, or cancel and pay nothing
To order online, simply choose one of the license types below. You will have the option for us to invoice your school, or you can pay using a credit card. To order by phone, call 1-800-753-3727, or fax your order to 1-800-723-7718. We accept purchase orders, but they are not required.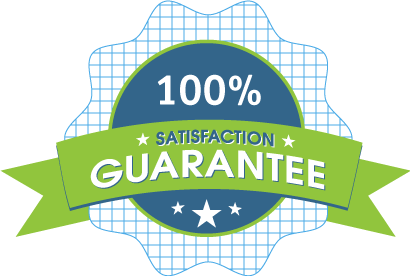 This software is available in web-based format. The perpetual licensed version above is a one-time purchase which you can use over and over, with no subscription charges or renewal fees. The web-based version is a low-cost yearly subscription, which requires no installation or configuration on your network.
Have less than 25 students? Get the entire catalog of Essential Skills web-based programs for $55 per student (5 student minimum)
Request a Quote
201-300 Students
Web-Based Subscription
$
319
Per Year
Add to Cart
301-500 Students
Web-Based Subscription
$
489
Per Year
Add to Cart
500+ Students
Web-Based Subscription
$
639
Per Year
Add to Cart
Single (CD)
For use on a single workstation
$
119
Perpetual License
No subscription charges or renewal fees
Add to Cart
Lab Pack (CD)
For use on any five (5) workstations simultaneously
$
394
Perpetual License
No subscription charges or renewal fees
Add to Cart